Do you love transforming a dirty space into a sparkling clean one? When everyone else puts off weekly cleaning chores, do you make a dash for the sponges and vacuum? If so, you can turn your passion for cleaning into a career! Professional cleaners are in high demand, and the cleaning industry is growing every year. Here's a quick look at 10 things you can do to link your enthusiasm for scrubbing to an exciting occupation.
1. Gain Experience
The first step to becoming a professional cleaner is to gain some experience. You can start by offering to clean for friends and family. You can also consider volunteering at a local community center or church to help with their cleaning needs. It's a great opportunity to collect experience to put on your resume.
2. Research the Industry
It's important to learn about the industry before you try to dive in. This helps you understand the market, types of services offered, and pricing. Do your research online, attend industry conferences, and network with other professionals.
3. Choose Your Niche 
There are many different types of cleaning services you can offer, so it's important to choose those that interest you. Some common niches include residential cleaning, commercial cleaning, carpet cleaning, and window cleaning.
4. Get Bonded and Insured 
Being properly bonded and insured is very important. A good place to start for cleaners in Phoenix, AZ is the Arizona Department of Revenue. Not eager to tackle the business requirements? Many companies, like eMaids, are hiring skilled cleaners all the time!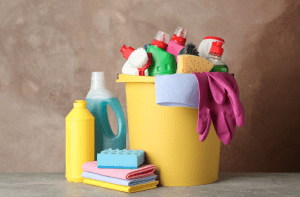 5. Invest in Equipment and Supplies
If you're going the independent route instead of working for an established company, you'll need to invest in equipment and supplies. This may include cleaning solutions, mops, vacuums, and other tools. You'll also need to consider transportation if you plan to offer mobile cleaning services.
6. Develop a Marketing Strategy 
Your marketing strategy is how you'll find clients and grow your business. It might include a professional website, flyers to distribute, and business cards or other promotional materials. You can also advertise on social media and through word of mouth. Consider offering promotions or discounts to new clients to get your business off the ground.
7. Set Your Pricing for Cleaning Services
Setting your pricing can be a challenge, but it's vital to make sure you're charging enough to cover your expenses and also turn a profit. Remember never to short-change yourself!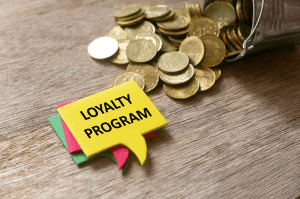 8. Build Your Client Base 
Building your client base takes time, but your patience and persistence will pay off. Offer high-quality services and ask satisfied clients for referrals. You might consider offering loyalty programs or other incentives to promote client returns.
9. Stay Up-to-Date on Industry Trends 
Like any other industry, the best practices in professional cleaning are constantly changing. It's important to stay up-to-date on industry trends. Attend conferences and workshops, read industry publications, and network with other professionals in the industry.
10. Expand Your Services 
As your business grows, you may want to consider expanding your offerings. This could include add-on cleaning services, like organizing or laundry, and expanding your service area. Be sure to research the demand for your expanded services and adjust your pricing accordingly.
Conclusion
It can be a lot of hard work to establish yourself as a professional cleaner, but it can also be rewarding. You may find it just as satisfying, with fewer administrative hurdles, to work for a quality maid service that wants to invest in the knowledge and skills of its staff. Check out the eMaids careers information today!