Post-renovation or construction cleaning is extremely important to ensure that the area is safe and clean for human habitation. As such, this kind of cleaning should never be tackled by the homeowner himself but by a professional cleaner. For example, an expert cleaning service in New York City has both the expertise and experience to do a perfect job, and thus should be hired for the job at hand. While some homeowners have this kind of cleaning done to satisfy legal requirements, it is important to note that renovated buildings or new homes require thorough cleaning in both their exteriors and interiors.
Here are some of the main reasons why this kind of cleaning is important:
For keeping the ducts clean and safe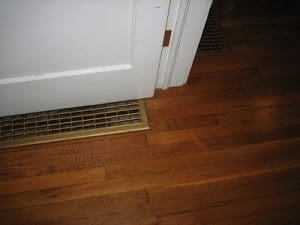 Even where the contractors do their best to prevent it, some debris and dust will inevitably make their way into the building's ductwork. In most cases, this poses serious issues to people suffering from respiratory illnesses or who are sensitive to dust. Furthermore, clogged ducts significantly increase the energy bill.
For cleaner usable windows
Dust from a construction site is known to obstruct natural light from getting into a home. This being the case, it is important to have the windows cleaned to allow the natural light in. Furthermore, clean windows provide a clear view of the outside and make the environment inviting for all.
To ensure that all areas in and around the home are usable
All areas in and around your home must be in a usable state when you move in. By hiring a professional cleaning service, you are guaranteed a clean and safe ling space in and around your home. These professionals also make the entry process much easier for everyone. For example, they thoroughly clean the kitchen and the appliances, and also the bathroom fixtures before they could be used. Professional maid service also thoroughly cleans all the cabinets, drawers, and closets before the homeowner could fill them with stuff as need be.
To ensure the safety of all
Apart from sensitivities to grit or debris, dust on the floors can pose danger, particularly where children are concerned. This being the case, debris and dust in a construction site need to be collected before anyone beginning to use or occupy a given space. A professional cleaning service performs this task in the shortest time possible, and all without fear that anyone present will be disturbed by all the commotion. Failure to do so means that you as the homeowner will be regularly cleaning construction dust and debris long after you have occupied the building. This isn't something you want to do, do you?
Considering the significance of post renovation cleaning, a homeowner must work with a professional cleaning service in NYC that not only understands the best way to do the job, but that also utilizes environmental-friendly, non-toxic and safe cleaning supplies and techniques. Apart from special cleaning products such as granite or marble cleaners, stainless steel cleaners, and the likes, the best of these services come fully prepared with all cleaning supplies, materials, and equipment to meet the set cleaning standards. That said, it is important to note that a maid service does not replace the need to properly maintain your home. So, if your walls have any kind of damages, the right kind of an expert to call is a painter.
All in all, you should ensure to hire only insured and licensed home cleaning services to guarantee the safety of all things inside and outside your property. Expensive collectibles, jewelry, money, and the like should always be stored in a safe location before allowing the cleaners into your home. In simple terms, even where the hired maid service is trustworthy, having valuables in a safe place will provide extra peace of mind for you.