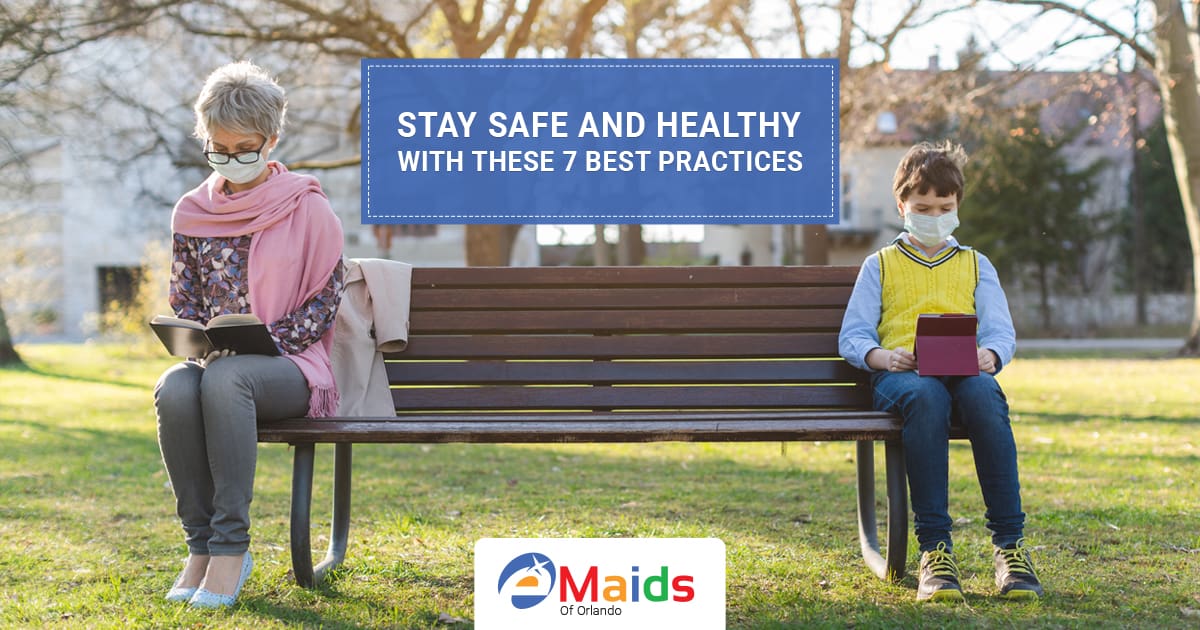 Are theme parks open again in Orlando? Yes, or at least most of them. Sites like Walt Disney World, Universal, and Sea World are now operating (but with some limitations and following many strict preventive measures to reduce new COVID-19 cases in the community). If you're planning to visit these amusement parks, please keep reading this blog to learn about what you will find regarding preventive measures. Stay safe and enjoy your summer!
Online reservations for almost everything.
Your entry, ride tickets, and even dinner can be scheduled online through the theme parks' official sites. This measure has various goals, most importantly, to manage and reduce the park's capacity and to eliminate extended lines. Although this means that you won't have to be close to other people waiting for the same ride, it also means you have to plan your day well in advance. 
Get used to temperature screening.
Upon arrival at any theme park, you will undergo a temperature checking with no-touch thermometers. The official procedure is that anyone with a temperature of 100.4 degrees or more will be denied entry, or at least this is what most theme parks are communicating. Only Walt Disney World goes into more detail: people with high temperatures will be directed to an additional location for another screening and assistance.
Some attractions and events are canceled.
As you might expect, some experiences and attractions such as shows, parades, and fireworks are postponed, canceled, or have limited availability. Also, services and amenities like buffets will be modified to protect the park's attendants and ensure social distancing and no cross-contamination.
Follow the signs and avoid crowds.
Directional signals and ground marking will be everywhere. These adjustments will be temporary but critical for maintaining the park's success and the number of cases low. Follow the staff's instructions. You could find some physical barriers in selected spots where it's difficult to maintain social distancing.
Because of the reduced capacity and online reservations, the theme park will have significant control over seats. Expect an empty seat next to you on your rides and events.
Face coverings all the way.
All guests over the age of 3 and all staff and park's employees must wear face masks. Just a few exceptions: when you're eating, drinking, swimming, or during a ride with lots of water (however, guests must remain socially distanced from other guests while having their masks off). Some parks like Disney even have "Relaxation Zones," safe zones where you can remove your mask freely.
Enhanced cleaning measures.
Robust sanitation and cleaning measures must be maintained in all zones, but most importantly, in high touch areas. Most of the theme parks are making great efforts to apply strict standards and defined cycles for disinfection. Don't expect less! Also, hand washing facilities and hand sanitizer dispensers will be around the corner and easy to find.
These are the most important measures Orlando theme parks are following. But remember to do your part! Stay home if you're feeling unwell, use your mask, and don't expose yourself and others to a possible infection. Keep your distance! If you're going on a vacation this summer and want to find your home thoroughly cleaned and disinfected, book your cleaning service with eMaids of Orlando.