Discover Daytona Beach Shores, Florida
Founded in the 1960s because local business leaders thought that a smaller community could offer better services to visitors and residents, Daytona Beach Shores is nowadays a paradise for the retired and the tourists. Located on a small barrier island on the limits of bigger Daytona Beach, the city offers great biking, boating, and surfing opportunities, and of course the full Floridian beach experience in all its glory.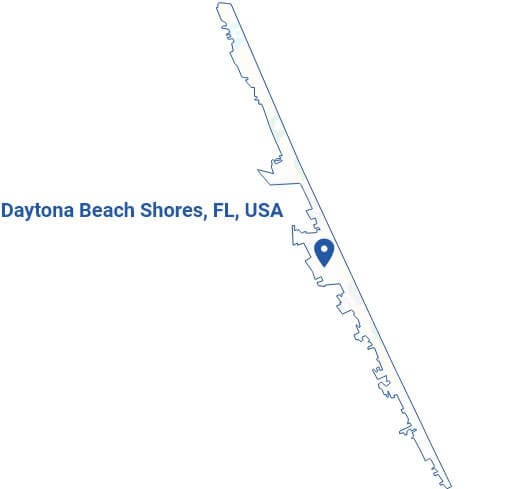 Professional Maid & Cleaning Services Near Me
We have clients in all parts of Volusia County, from business owners to homemakers, event planners, and real estate sellers, virtually any person who wants their place to be professionally cleaned and disinfected. This is only possible because we offer a wide variety of services: house cleaning on affordable hourly rates, deep cleanings with extended cleaning checklist, office cleanings, vacation rental cleanings, and move-in/out cleanings. Choose your service and book it fast and secure on our website.
Spend Time Living in Daytona Beach Shores
Daytona Beach Shores has many small but beautiful parks scattered all over the barrier island. Whenever you feel like a gentle walk on a calm afternoon, reach Sunset Park or Fornari Park, often just a couple of blocks away from any hotel or resort. If you feel like fishing, Port Orange Causeway Park is a 30-acre site with all the equipment and conditions for great boat fishing.
Foto those who want to wander in the bigger sister city, Daytona Beach and Road Course is where the NASCAR magic happens, or visit Daytona International Speedway, the "World Centre of Racing."
Just crossing the street, you'll find the International Airport and some miles to the ocean, the Daytona Beach Golf Club, a tropical course with 36 holes, and the size to accommodate any magnitude tournaments.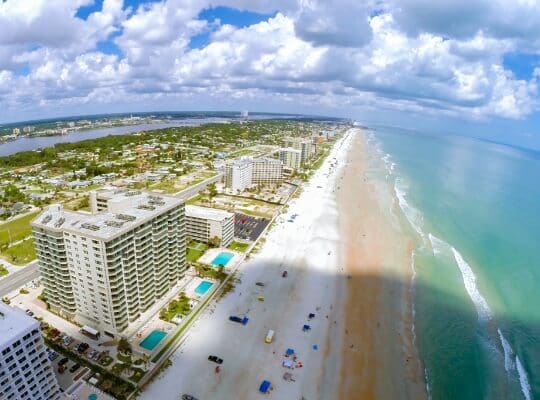 Daytona Beach Shores Home Cleaning Done Right
We have the latest equipment, an advanced booking system, and the best house cleaners in Daytona Beach Shores, FL. Book your cleaning service, fast, easy, and without any doubts. Our way of doing things separates us from the other cleaning companies: attention to detail, warm customer service, and a comprehensive but easy online booking.
Discover the eMaids experience by reading what our clients have to say.
M
Once again, They have exceeded my expectations. Punctual, considerate, trustworthy, AMAZING job!
Maria Decruz
eMaids of Volusia County
A
We've used this cleaning service multiple times now, and I just love them. Their customer service is EXCEPTIONAL, which is such a rare thing these days.
Abe Banda
eMaids of Volusia County
N
I've had my apartment cleaned a few times prior using a different company. However, this was by far the best job I've seen.
Noreen Last
eMaids of Volusia County
E
Amazing services! Super quick responses. The team made my move out cleaning much easier.
Emily Shein
eMaids of Volusia County
Why Choose eMaids of Volusia County
Not only can you book your service with just a few clicks and without any other worries, but also you can be sure we are sending to your home one of the best cleaners in the region. We select every member of our cleaning team, research their experience, check their backgrounds, and provide them with frequent training and insurance.

Experienced and
well-trained


Insure, bonded, and background checked

Friendly and professional

Highly rated by
our clients
Our Most Rated Cleaning Projects
Every place we clean is a new opportunity to make a client happy and less stressed. As cleaners, we take pride in our work. Check some of our latest projects.


FRANCHISEE AVERAGE RATING
100% Satisfaction Guarantee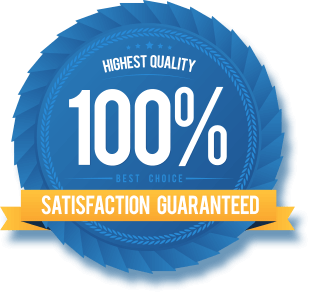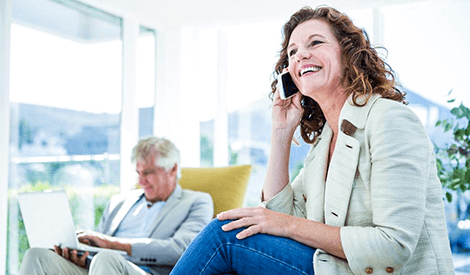 MODERN APPROACH WITH TRADITIONAL RESULTS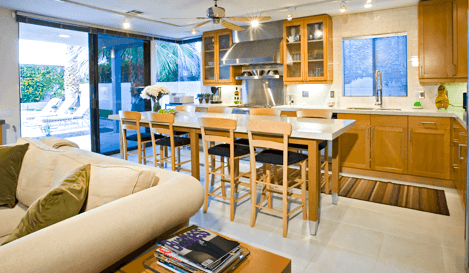 CERTIFIED PROFESSIONAL CLEANERS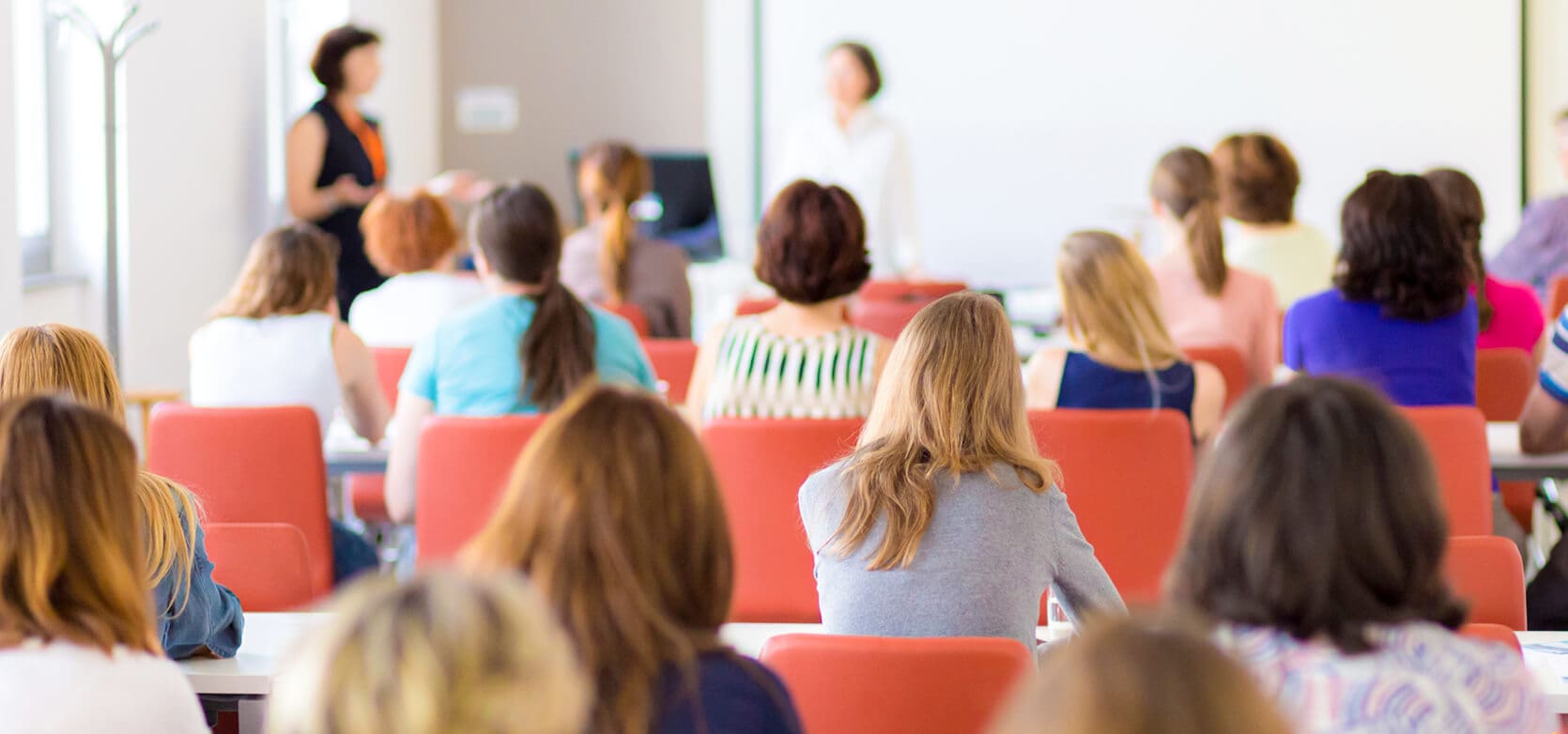 Our Promise
Provide a simple booking process
Provide a trained, certified, insured, and bonded maid
Send to your home only a trusted employee
All employees have been through a background check and a solid reference check
eMaids will respond promptly to any needs you have
Maintain our high cleaning standards at all times
Honor our 100% satisfaction guarantee
Recent Cleaning News, Tips & Tricks
Knowledge is for sharing! All these years cleaning homes come with many tips and hacks that we want to share with you. Read our blog and learn some useful information for cleaning your home and business—also interesting information about Volusia County.
Hire 5-Star Housekeeping Services in Daytona Beach Shores!
What are you waiting for? Get rid of the mess and stress. Book your home cleaning or office cleaning. Enter our website, and in two or three clicks, your service will be scheduled.