Tiny Closet? No problem, make the most out of your space with these helpful tips!
1. First things first, take all of your clothing out of the closet and make two separate piles. One pile for the clothes that you plan to keep and one pile for the clothes you want to get rid of.
2. If you have enough room in your closet, build an extra rod.
3. Hang multiple garments in one spot using soda can tabs.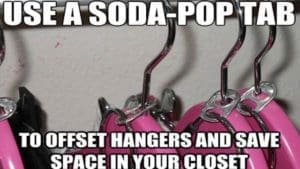 4. Use either metal or plastic chains as hooks, this idea is especially helpful when organizing toddlers clothing.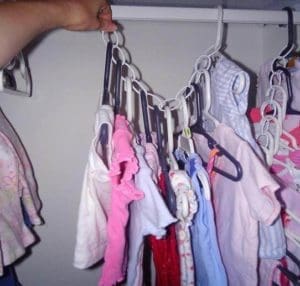 5. Make a little extra room by hanging scarves on a hanger on the back of a door.
6. Too many scarves? Use shower curtain rings to organize them!
7.  Try staggering rods for better storage for shoes.
8. Don't let talk tops get in the way! Use a traditional tie rack to hang them on and save room!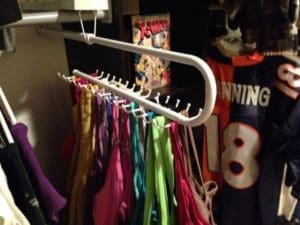 9. Hang Catchalls on the inside of a door.
10. Mount a peg board for belts, clutches and jewelry.