New York City has been around a very long time, this should be no surprise to any New Yorker,most of the apartment building's in New York City are just as old. With the exception of a few newly constructed buildings. Those building's are usually considered "luxury" buildings, few New Yorkers experience such accomidations. But this doesn't mean that you cannot make a few minor updates to an old apartment to keep up with the times!
Remodeling a bathroom can be a quick, easy and affordable way to upgrade.
Not only is remodeling a bathroom an a quick, easy and affordable project, but it is also a really fun bonding experience as well. Who doesn't love to paint or pick out a new color scheme?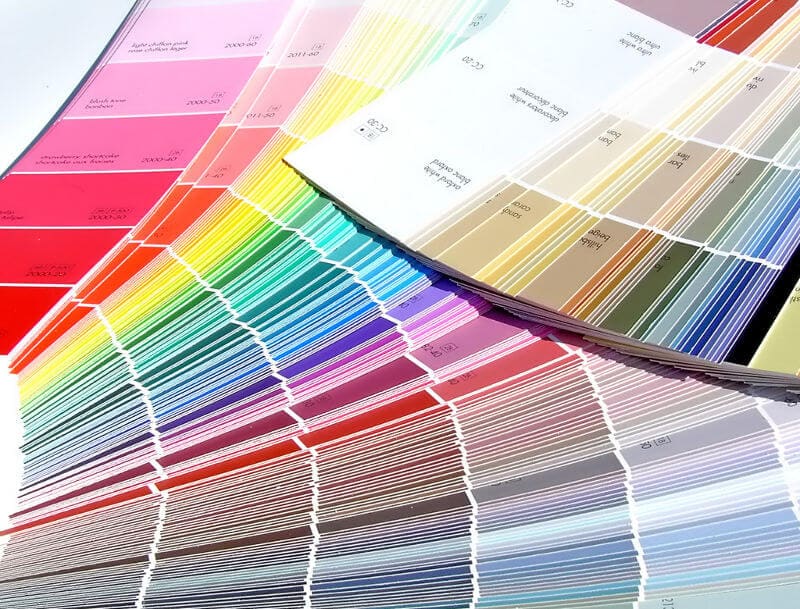 Change is fun!
Some of the most popular paint color's for bathroom's so far this year have been various shades of blue and nuetral green's.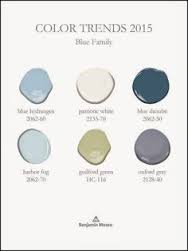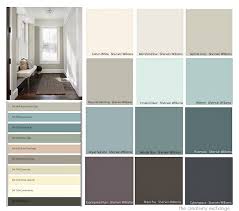 This is just one beautiful example, the color of the paint really brightens up the bathroom, creating the illusion of having more open space.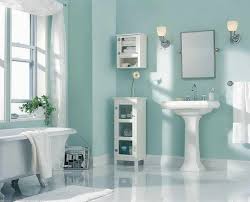 Choosing the right paint color is easy, there are few more steps involved in remodeling a bathroom that involve a little more creativity and work.
In older building we tend to run into a lot of outdated wood.
First step to loosing that old out dated look,
Paint the old drab wooden trim and cabinets white, painting your cabinets white is not only a more modern look, but it appears to look sleak and clean clean.     Get rid of that outdated wood!
Change the Hardware on your cabinets and door knob. The possibilities are endless, here are just a few beautiful, unique options from https://www.lookintheattic.com/

Octogon Glass and Crystal knobs, ranging in price from just  $1.99 & up!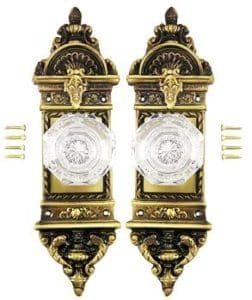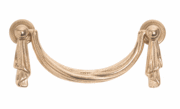 (2 1/2 Inch c-c) Louis XVI Solid Brass Bail Pull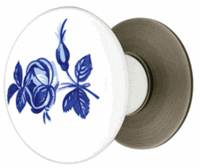 Ceramic Cabinet Knob
3. Swith out your old Towel Bars, Towel Rings and Tissue Holders for new ones!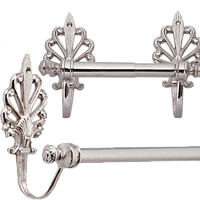 4. Buy inexpensive prints (available online at amazon for next to nothing), frame them yourself and hang them, create a theme. No theme is more fitting for a New Yorker's Bathroom than vintage New York City art.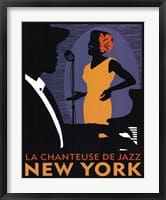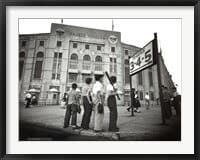 5. Switch up the lighting!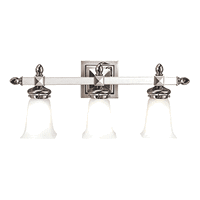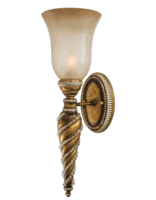 6. Toss out old towels and bathrug's for newer, less moldy, trendy accessories that will match with your new decor!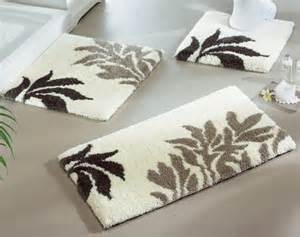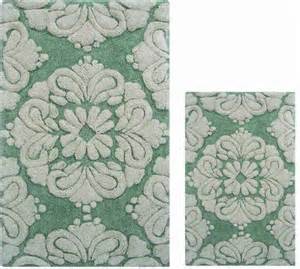 To save money on bathroom accessories shop at your local Kmart, Target or order from Ikea!