Trust In Us To Keep Your Office Clean
In the bustling world of offices and commercial spaces, maintaining a consistently clean and inviting environment often takes a backseat to pressing business matters. But what if we told you that you can enjoy the benefits of a pristine workspace without the hassle? Welcome to eMaids Commercial Cleaning Services, where cleaning burdens are expertly managed by dedicated professionals, allowing you to focus on your business without worrying about upkeep.
With eMaids, your office or commercial space becomes a haven of cleanliness, and you regain precious time to concentrate on what truly matters for your business. Say goodbye to cleaning supplies and hello to a brighter, cleaner, and more efficient way of doing business.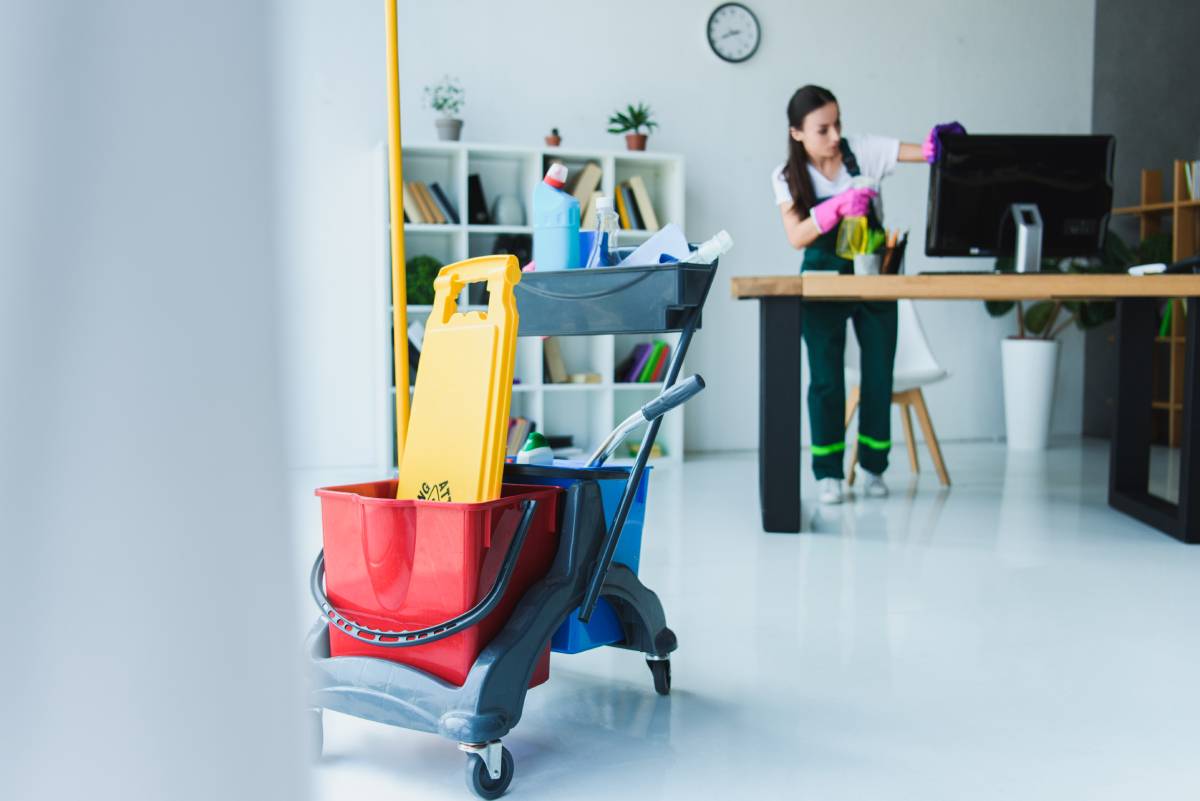 Why Choose Our Office Cleaning Service
You can effortlessly schedule your office cleaning service online with no fuss, and be assured that we'll send one of our dedicated cleaners to your workplace. Every member of our cleaning team undergoes a stringent selection process, where we evaluate their experience, conduct thorough background checks, and provide continuous training and insurance coverage. Your peace of mind and the cleanliness of your office are our foremost concerns.

100% Satisfaction Guarantee

Highly rated by our clients

All Day Live Support

Insure, bonded, and background checked

Friendly and professional
Have Your Own Question?
Contact us at the eMaids nearest
you or submit an inquiry online.
FAQs About Office Cleaning Services
You can easily book an office cleaning service online by visiting the eMaids website. Look for a "Book Now" button and follow the prompts to select your preferred date and time, specify your cleaning requirements, and provide your contact information. Once you complete the booking process, you should receive a confirmation email with all the details.