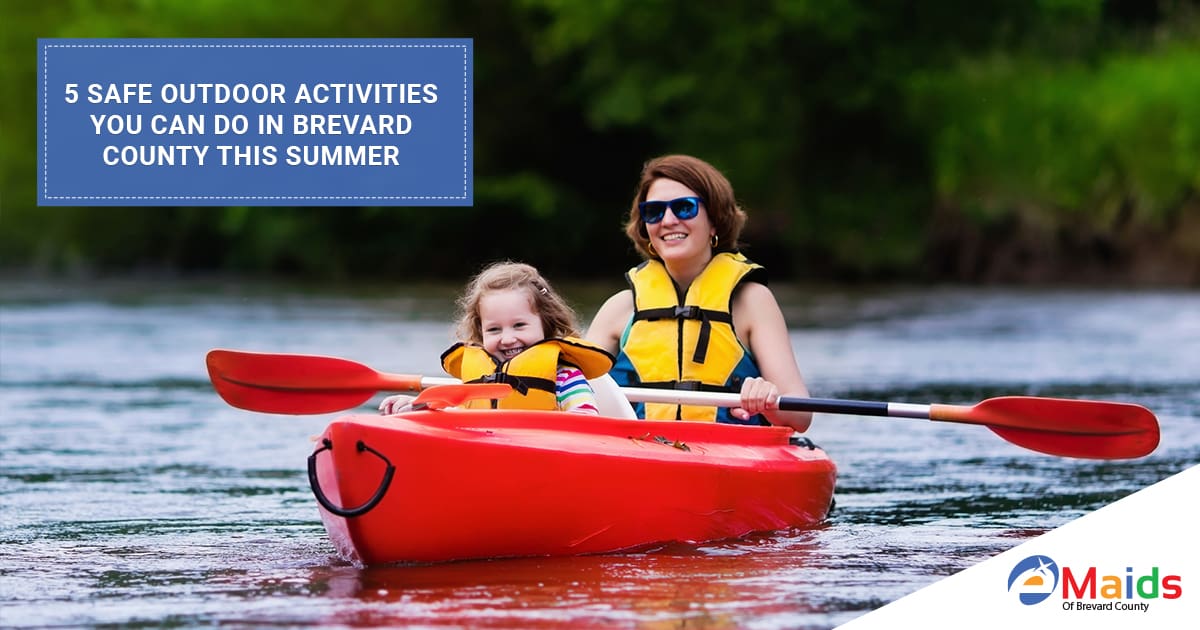 Thinking about having a fun summer vacation but don't want to risk it out there with the virus and all that? We got you covered! There are many Brevard County parks that you can visit, not to mention wildlife refugees, science centers, and many more attractions. Many Brevard County outdoor activities are safe because most businesses and organizations are taking the pandemic very seriously. However, we ask you to search the website of every place we list ahead, so you stay informed about each destination's current conditions.
Recently re-opened, Cocoa Kayaking offers family-friendly tours to explore the Thousand Islands in Cocoa Beach. These small and guided tours are safe and comfortable, an excellent paddling session, and an opportunity for wildlife sights. You could find endangered species like the West Indian Florida manatees, dolphins, migratory birds, and bioluminescent comb jellyfish. Not to mention, you will feel the fresh ocean breeze as you admire the incredible Florida scenery.
It's said that this wildlife refuge is home to the largest number of endangered species than any other site in the US. It covers 140,000 acres on the Island, sharing territory with Kennedy Space Center. All family is welcome for wildlife viewing, hiking, and the different environmental and interpretative activities and programs. With all this space, you and your companions are safer than any other site, but remember to maintain your distance and wash your hands regularly.
Located on the southern side of Titusville, the Enchanted Forest Sanctuary is a magical place that nature lovers and hikers like the same. Strolling around, you'll find massive trees, gardens, even historical sites, and geological peculiarities. Several miles of hiking ground and trials offer an immersive experience to all visitors, who are surrounded by the beautiful wildlife preserved in the forest. However, the Education Centers are temporarily closed, along with all programs and activities. Check the official website before your trip.
"Trusted Space" is the Kennedy Space Center's current ad campaign, a message aimed at all the people worried about the pandemic. "A trusted space for the well-being of our crew and guests." Now that you know feel free to assist in the ever-amazing tours in the NASA site, surrounded by enormous rockets, fascinating exhibitions about the history of rocket science, and even a flying simulator. Check the website to know what has changed and what is available during the current pandemic.
If your family or friends are in a camping mood this summer, there's no better option in Brevard County than Jetty Park Campground. They are back after a lengthy lockdown, and they are making reservations and putting in practice several preventive measures to avoid COVID-19. You can choose to camp in a rustic site or your RV with all the comforts included. After this short vacation, you will free much better after staying in this beautiful oasis on the shore of the Atlantic Ocean.
Hope you like our list of parks in Brevard County, Florida, and other fantastic attraction for you to visit this summer. Remember that while you are gone, we can clean and disinfect your home. Prevent sickness in the interior of your home! Book your house cleaning services needs.